There are times when it's helpful for us to make DNS changes on your behalf. If you host DNS with us, we already have that access. If you host DNS somewhere else, you can often delegate access to us so that we can make those changes for you.
Not all providers support delegating access, and different providers have different methods.
GoDaddy
Login to your account, and choose Account Settings -> Delegate Access:
Under People who can access my account, click "Invite to Access":
On the resulting screen, include our name (Agathon Support) and email (support@agathongroup.com):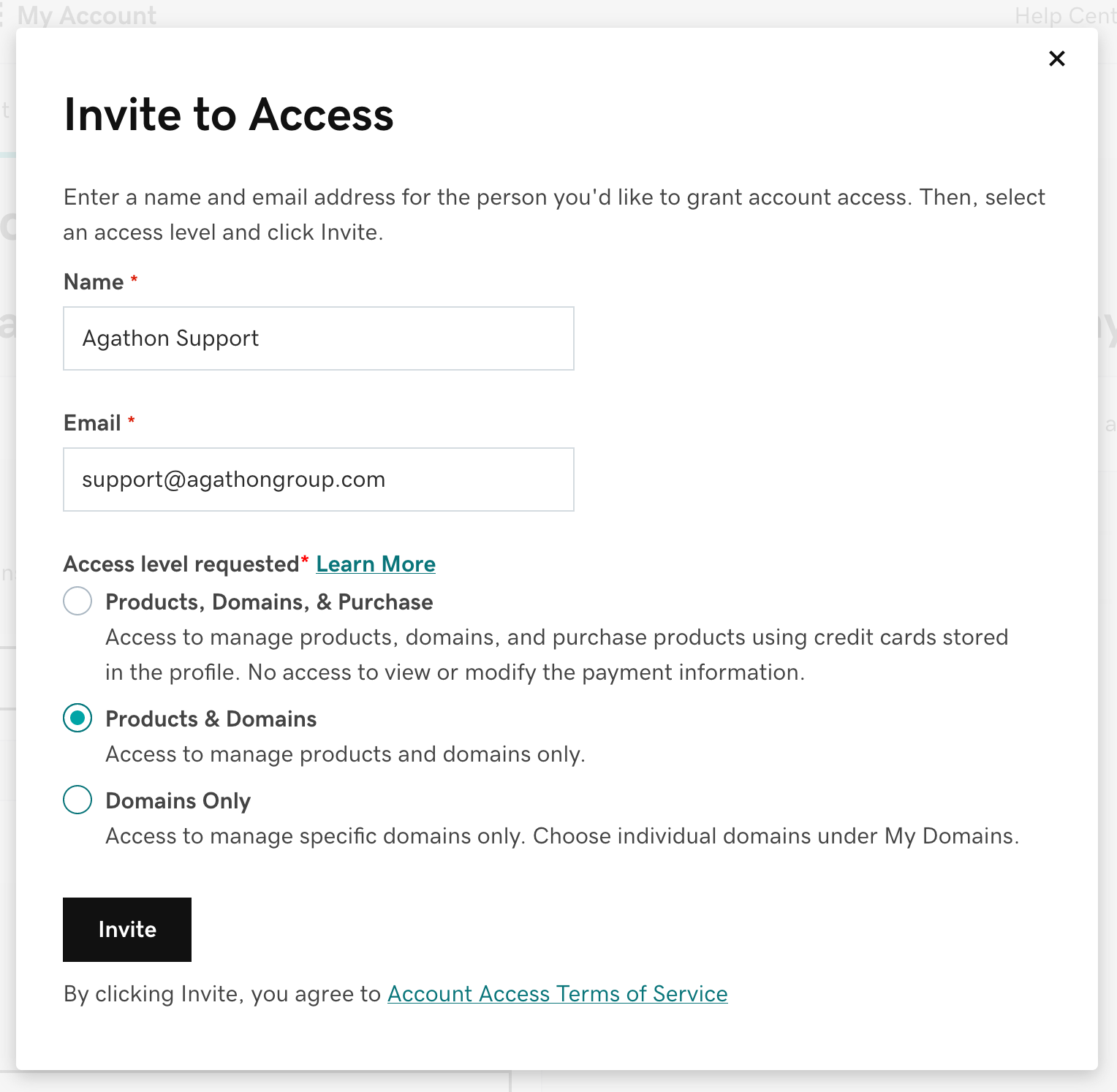 You can provide access to all your domains, or to selected domains.
Once you invite us and we accept, we'll be able to make changes on your behalf. If you no longer want Agathon Support to have access, you can remove our access through this same screen.